About Inside Out USA
Inside Out was founded 35 years ago by Dr. Kathy S. ten Broeke, who is an experienced teacher, professor, trainer, coach and scientist in the field of communications. After graduating in languages and mathematics, she studied at the University of Amsterdam, where she obtained a Doctoral Degree in Linguistics, Italian, History and some Post-Doctoral Degrees in language psychology, pedagogy and didactic; argumentation techniques and mass communications.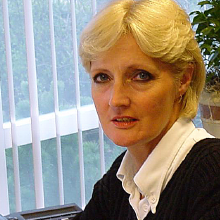 After founding Inside Out, Kathy became a dedicated trainer and coach of many grateful international participants of the various courses she created. Her ability of motivating and stimulating the individuals has helped many to improve their skills and career opportunities. She has the ability to analyze people and help them to start using their hidden qualities, by surfacing them, hence Inside Out. Her no-nonsense, hands-on, practical methods are a rather direct approach, which she calls the 'Dutch Touch.'  You will learn new skills and you will be able to use them instantly the very same day that she starts working with you. Kathy speaks a few languages: fluent in Dutch, English, German, Italian and has conversational knowledge of French and Spanish (a bit 'rusty' as she will call it).  Kathy wrote and published several studies on communication and argumentation techniques; history reports; political speeches; documentaries and television program scripts.
Inside Out USA's headquarter (formerly known as Inside Out bv) was based in the Netherlands for about 20 years, but moved to the USA 15 years ago after Kathy and her American husband decided to live permanently in the USA. With an office in Fairburn, Georgia and Carlsbad, California, Inside Out USA is now helping many American companies to get that global perspective on business communications.
Over the years Inside Out worked together with many international specialized trainers/coaches with whom a partnership was established to obtain best results and give our clients what they need.
The specialists of Inside Out USA share the same philosophy: mutual respect through understanding international business and social communication. With this small group of highly skilled, motivated and executive coaches, trainers and teachers, Inside Out USA creates special "toolboxes" for you, your company and employees from which one can take whatever tool necessary to get the specific communication 'job' done.
The corporate philosophy of Inside Out USA revolves around the personal approach. Not one person is the same as the other. Taking a lot of the personal backgrounds and experiences of participants into consideration, Inside Out USA creates profiles for their participants after which the tailored programs will be executed. We offer our expertise to individuals as well as to groups.
Our International Partners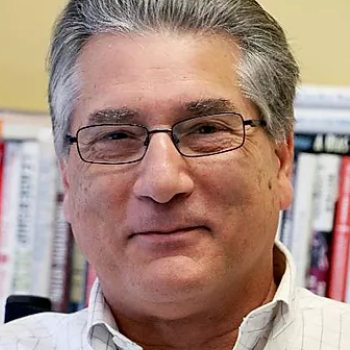 Joe Bruno started the Pennsylvania, USA based ' LeaderVitae' company out of his passion for learning and helping people discover and grow into more than they thought possible. Leadership is an ever-evolving skill and the way we lead, has grown over time and with the changing workforce.
LeaderVitae offers a full suite of management and leadership learning programs that are designed to increase your overall effectiveness and productivity. We offer comprehensive ready-to-launch programs that can be delivered when you need them, where you need them.
​Our consortium of instructors brings worldwide expertise, experiences, knowledge, and viewpoints to the classroom. With a wide range of programs for every unique situation, what can we do for your company?
Joe speaks English, Italian and Spanish.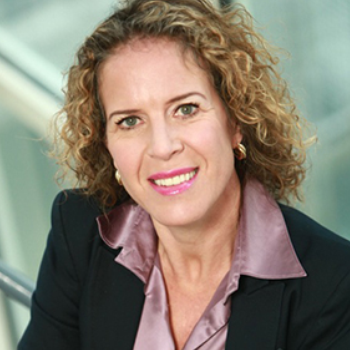 Dr. Esther Jansen founded Culture-Inc. 15 years ago. The company is based in the Netherlands and has ties worldwide.  Working across Cultures is a program that provides the participants with clear insights into the most important cultural differences and similarities between professions and businesses around the world, and enables them to recognize and reconcile these differences. Participants will learn to apply cross-cultural insights into daily business practices. They will develop cross-cultural skills such as curiosity, empathy and flexibility to work successfully across cultures. The program will focus on the business cultures of the countries where you operate. In addition, we can tailor this program for a specific country or countries, for example: "Working Across Cultures in China" or "Working Across Cultures in the Gulf".
Esther speaks: Dutch, English, German, French and Chinese.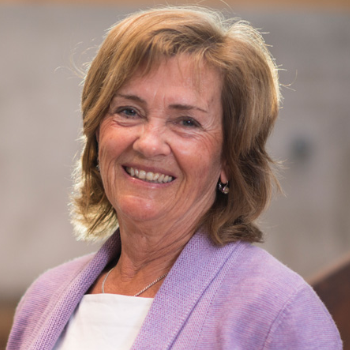 Catharina Wöhlecke-Haglund is our Swedish based consultant with the MIL Institute in Stockholm that offers:
Innovative methods for Management Group Development.
She has 40 years of experience in developing new methods and concepts within ARL – Action Reflection Learning®. These learning methods are most effective when they are integrated with the organization's most important questions and processes. The contracting part gets involved and engaged in a natural way, which is crucial for the result. We divide management group development into three areas
Individual management groups to develop high-performing teams that create conditions for operational efficiency. Management group cooperation: We develop cooperation between management groups which are, or should be working together, to create conditions for integration and innovation.
Management system: We contribute to the development of a well-functioning management system with a holistic view and common management culture. We create conditions for strategic efficiency.
Catharina speaks Swedish, German and English.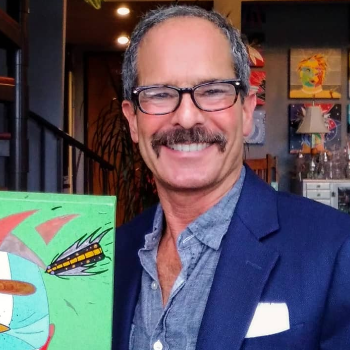 Howard Kurzman, Atlanta, GA  USA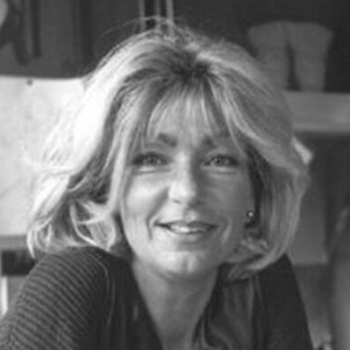 Marianne Rebel, Zandvoort, the Netherlands Europe
Our international Artists supporting our Team Building Sessions
Howard and Marianne are our fabulous talented artists who support our Team Building sessions by creating art with our participants. Under their motivating and inspiring leadership many beautiful contemporary art pieces were produced, which embellish the offices of our participants.
Howard supports us in the USA, and Marianne supports us in Europe.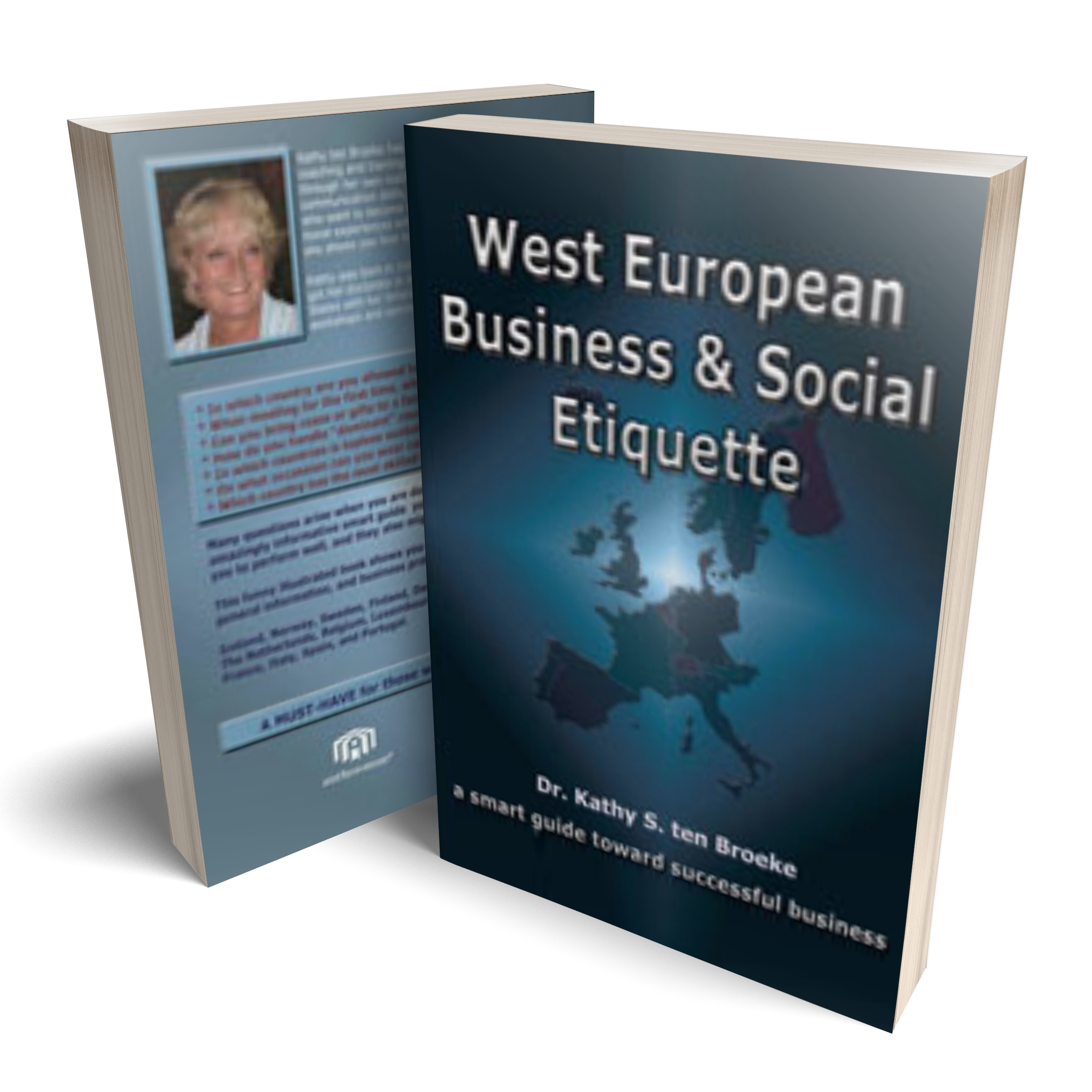 Publication
Apart from the many internal publications, Inside Out USA´s CEO wrote a book about Business and Social Etiquette in which she gives many great advices and tips on ´how to do business in Western Europe the proper way.
Note, that the etiquette information doesn't only apply to Western Europe, but in fact is acknowledged and used in practically the whole Western World. However, the typical mannerisms and customs of 17 West European Countries are specified in this latest publication: West European Business and Social Etiquette.
Synopsis
This is an astonishing instructive book that guides readers toward "doing business successfully." This book describes business and social etiquette of 17 West European countries: Iceland, Norway, Sweden, Finland, Denmark, great Britain, Ireland, the Netherlands, Belgium, Luxembourg, Germany, Austria, Switzerland, France, Italy, Spain and Portugal.
Ignorance may cause very uncomfortable situations, missed opportunities or even embarrassment. To avoid all of that while doing business in Western Europe, some useful guidelines will tell you how to behave the "proper" way according to the local or national etiquette of the places by country and even by region in Western Europe, but there are general guidelines that can help make you feel more at ease while doing business or when socializing.
When you treat people with respect and you behave in a correct way, you create a pleasant atmosphere whether it concerns a business environment or a social one. That is what it is all about: respect the people around you and try to adjust  as much as possible when you are a guest in another country. However, always expect the unexpected.
In this book you'll find guidelines regarding major topics in business from the first meeting until the deal is closed and everything in between. Apart from the YES and NO pages of each country, the book provides you with some general information about the country, headlines of its history and its business profile. In addition to that you find humoristic anecdotes describing experiences in specific countries of how things can go totally wrong (unintentionally). It also gives you practical tips that might help you meet the needs of your business counterpart.
Some useful checklists on specific business situations, such as preparing presentations, agendas and pointers on how to tackle specific behavior will guide you along the way toward doing business successfully. The funny anecdotes about some embarrassing situations might even put a smile on your face.